Why this Solution?
There are a 100's of CMS (Content Management Solutions) options on the market. Some are low cost open source code like Wordpress, which relies heavily on community plug ins to support key features. Others are enterprise level solutions which offer tools you can really build a business on, but they often are costly and difficult to ramp up with as you jump straight in to the deep end.
Instead of a 20 year old open source platform, I have partnered with a cutting edge CMS built on Amazon Cloud services for scalability and enterprise level infrastructure and a team of developers who continue to develop the platform with new features and improvements released every 4-6 weeks. More importantly, it provides me the tools I need to custom build integrated solutions for customers and the administrative panel to hand it off to them to manage easily!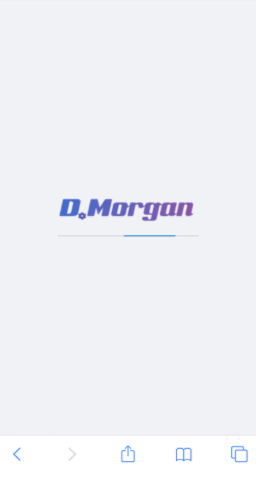 Some quick Highlights
dns
Powerful Servers
Hosted on Amazon Web Services (AWS) with 4 worldwide data-centers to choose from (US,CA, EU, and AU)
dashboard
Cutting Edge Admin
Responsive designed CMS Admin for mobile access as well as desktop and tablet
https
Always Secure
Dedicated SSL certificate with 128bit encryption at No Additional Cost
power_off
No Plugins Needed
Built in Apps and the ability to create additional custom database driven apps directly in the CRM for easy customer management, no coding required.
Other Powerful Features
pages
Visual in-context editor (nICE)
Edit Text, Links and more directly on the page using the beautiful nICE editor. No need to worry about any code, just click, type and save.
view_module
PreBuilt Modules
No need for plugins when the CMS contains so many built in modules like Blogs, Galleries, Events, Banners, Sliders, FAQ's and more.
code
Custom Modules
Custom Modules allows us to build feature rich database driven modules, native to the CMS and customized to your specific needs, thus providing customers a simple form interface for adding and managing content within those modules.
contacts
Integrated CRM
All form submissions and customer interactions are stored and tracked against the unique user based on their email and stored in the CRM. Easily importable and exportable with custom reporting and more.
email
Email Marketing
API integration with Mailchimp to manage your list, subscriptions, and more. Mail from within the CMS or Mailchimp directly. The CMS will push all of the users and activity to Mailchimp for you.
shopping_cart
Full E-commerce Suite
Yet another native function allowing for a full storefront, Recurring subscriptions, digital product sales, event payments, coupon/discount codes, Gift Cards and more!
Free SSL
Every site comes with Secure Socket Level Protections (SSL) providing a secure connection for every page and feature which improves SEO as well as customer confidence.
Liquid Engine
Liquid is a secure server side language that provides incredible flexibility in dynamic template and page development allowing logic and customization based on each user.
Google Analytics Integration
Every site integrates with Google Analytics to power the dashboard giving you visibility of your users and their actions on the site.
Multiple Admin accounts
Sites include a minimum of 3 Admin user accounts with an unlimited amount for larger hosting plans. This allows for multiple people to manage the site easily in the admin.
Custom Admin Roles *
With multiple Admin users, you need a way to create various permission sets. Custom Roles is how you manage each Admin having varied permissions and access to admin controls.
Admin Menu Configurator
Use this to create varying Admin Menus based on roles. This helps simplify the admin menu to only host features that each Admin has access to in accordance with their role.
Responsive Admin Panel
The complete Admin panel is fully responsive so you can access it and work in it from Desktop down to mobile phones. Quick administrative tasks are easily handled where you are.
SEO Ready
Build SEO optimized pages quickly and easily. Use the SEO tab to set normal SEO data as well as Open Graph data and even control which pages are indexed and show in the site-map.
Visual in-context editor
This amazing editor literally lets you click on a page and edit text, images, links and more just like you would a word document. This method prevents accidental code complications.
WYSIWYG Editor
Inside the Admin, you can choose this method for editing pages using tools similar to common word processor apps. It is intuitive and simple but code view is always available as well.
Menu Builder
This tool takes the pain out of managing menus with its clean workflow, drag and drop features, and is flexible enough to handle just about any current trend in Menus.
Blog
The CMS includes a full blog engine with the ability to create and connect multiple Blogs complete with tags, archives, search and more. No restrictions on layouts and no plug ins needed.
Site Search
Create powerful Site Search features using keywords set up in the admin and sort the results in one of nearly 30 filters. Display results on page or redirect to another.
File Manager with Console
Full access to server files through the online File manager within the site admin. It includes simple drag and drop functionality when uploading documents/images/et al.
Events *
Built in Event Module complete with optional event payments, capacity management, responsive calendar widget, email notifications, SEO and subscriptions.
FAQ
Prebuilt FAQ module for creating a frequently asked questions library and display them in using fully customizable layouts. All managed easily through the admin code free.
Gallery & Sliders
No plug in needed to easily built and manage image galleries or sliders using the built in dynamic module. Create multiple widgets to use throughout the site.
Visual Form Builder
The Visual Form builder helps you easily create and manage forms, trigger autoresponders, assign users to secure zones, and inserting google captcha to help prevent spam submissions.
Autoresponders with Liquid
Forms have powerful Autoresponders that can include dynamic code using Liquid to personalize responses and even trigger conditional workflows.
Advanced Custom Modules *
Use this to create database driven, dynamic modules customized for your site's needs, and easily manage them using simple webforms through the website admin.
Contacts & Cases
Track visitor/user engagement with case history for any completed forms.
Secure Zones *
Create and assign users to secure zones and even manage subscriptions on a one time or recurring payment basis.
Booking Records *
Captured on each Customer record are any bookings made for events as well as available through an exportable file for easy event management.
Import/Export Contacts
Easily manage customers and contacts in the admin by importing and exporting lists of users with all related data for updates or additions to your database.
Advanced CRM *
Coming release will include expanded CRM customization to better control the data collected and managed for your customers.
Custom Reports *
With the advanced CRM features, use Custom reports to generate a wide range of reporting on customers and their activities to better understand how they engage with your site.
Products
Create product specific options such as size and color. Amend the price, SKU and availability.
Catalogs
Use the Global Categories feature to create Catalogs and dynamic linking for your store.
Payable Events, Items, Forms
Set up your store in any currency and manage pricing including RRP and sale price.
Inventory Controls
Manage stock levels, hide products or remove ability to purchase. Hook up to 3rd parties via API/Zapier.
Attributes
Manage Orders via the CRM, export data or connect to 3rd party systems to automate workflows.
Discount Codes/ Gift Codes
Stripe, Authorise.net and other leading Gateways to come (all PCI compliant).
Related Products
Easily manage eCommerce Products that form the core part of your online store.
Payment Gateways
Fully optimize your eCommerce Store for maximum sales using the pre-built fields or adjust the layouts as required.
Recurring Payments
Fully optimize your eCommerce Store for maximum sales using the pre-built fields or adjust the layouts as required.
Mailchimp Integration
See how your campaigns performed with bounce rate, open rate, clicks and even hook up to Google Analytics.
List Management
Create Campaigns, schedule release, assign multiple lists, total control of the HTML.
Campaigns
Create and manage lists of Contacts from the CRM or dynamically via form submissions.
NOTE: Features marked with an * asterisk depend on the hosting plan selected.
---
Ready To Get Started?
Complete the quick form below and let me know a little about what you want to start on first.
Then we can schedule a discovery call or a demo.