Email Marketing Services
For over 3 decades, email has remained one of the most cost effective means of digital marketing available. While we offer a variety of solutions including social media and chat bots, we list Email Marketing on it's own because it is ground zero when it comes to building your strategy.
We may work on landing pages, chat bots, or ads to generate leads and we will talk segmentation to help identify the lead source and interest but it will be through email marketing that we nurture that lead and hopefully direct them through to a customer, and then a longstanding client.
The Ultimate List of Email Marketing Stats for 2020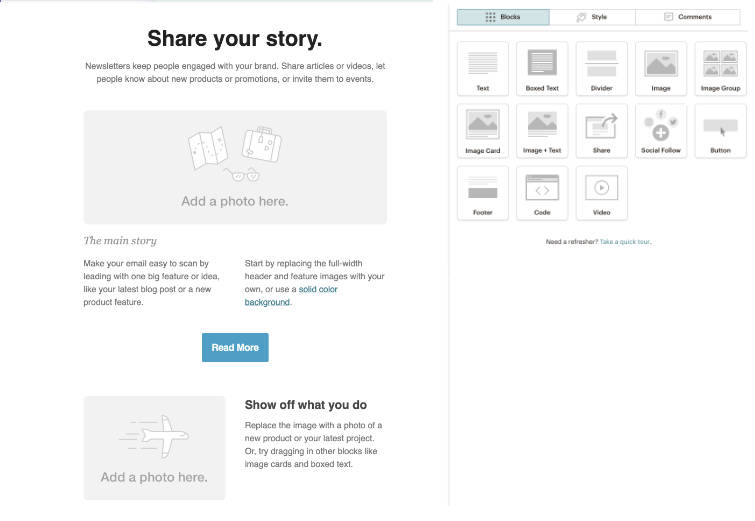 Some Quick Email Stats and Facts:
73% of millennials prefer communications from businesses to come via email.
99% of consumers check their email every day.
Mobile opens accounted for 46% of all email opens.
Marketers who use segmented campaigns note as much as a 760% increase in revenue.
59% of marketers say email is their biggest source of ROI.
It's estimated that the U.S. will spend over 350 million dollars on email advertising in 2019.
More than 50 percent of U.S. respondents check their personal email account more than 10 times a day, and it is by far their preferred way to receive updates from brands.
It makes it pretty clear that email marketing should be a part of any good business' marketing strategy. So let's talk about how we implement that at dmorgan.pro!
"Including videos in your email can increase clickthrough rates by up to 300%"
Mailchimp - API Integrations
CMS integration with Mailchimp
Our CMS solution integrates Mailchimp through an API so that form submissions through the site, push data to Mailchimp and add users to your Audience. Through CMS exports, we can easily segment users as well based on which areas they have interatced with within the site.
Our chat bot solution also integrates with Mailchimp to push users and data in to your list, so it only makes sense to build your campaigns and activities with this longstanding giant in the Email Marketing segment.
With these technical issues addressed, we can work with you to build email automations, develop dynamic templates, Call to Actions (CTAs), use UTMs for tracking engagement, and unify your email marketing with your other marketing efforts. A Free Training course and resources will be available as well to all customers within the Client Portal.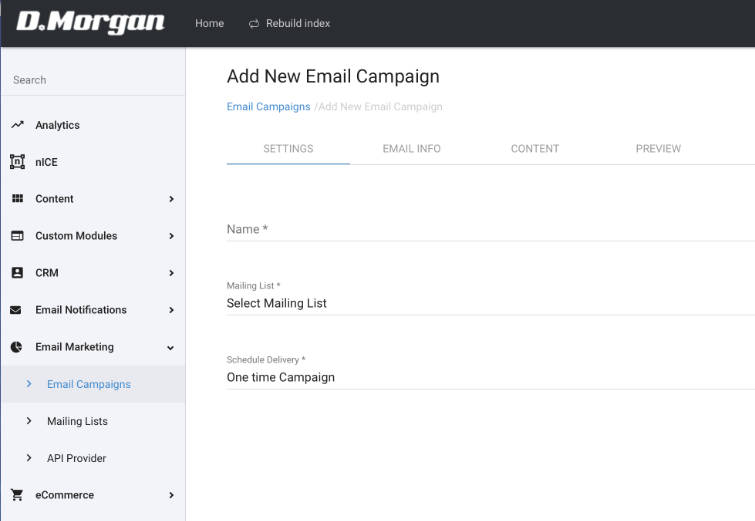 Ready To Get Started?
Complete the quick form below and let me know a little about what you want to start on first.
Then we can schedule a discovery call or a demo.