Social Media Marketing Services
You know your business best. You know how to make it work and take care of your customers. Having to also learn all of the ins and outs of managing social media snd staying on top of that is another full time job that you may want to let a specialist handle. That is where we come in.
We offer a variety of options to help you manage your social media making sure that not only is it aligned with your brand, but that it is helping you to grow your business. By engaging customers through consistent posts, chat, ads, and more - we help you convert your audience in to new business.
assignment Reach of Social Media
77 Essential Social Media Marketing Statistics for 2020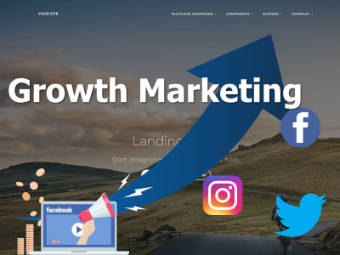 Our Core Offering
Social Media Management and Promotion
We will be responsible for creating curated content around your brand and message and populate your social media channels with consistent professional postings to help engage your users, build your Brand, and increase your reach.
Our minimum providing includes:
Dedicated Account Manager
Scheduled/approved content calendar
15 posts per Month per channel - 2 channels included in base offering
Target channels: Facebook, Twitter, Linkedin, Instagram, Youtube
$100 spent towards boosted and promotional Ad Spend
Engagement & Community development
Analytics & Reporting
Monthly Review Meetings
While we do have a minimum list of provided features, we can customize by adding additional channels and services to provide a social media management package that truly suits your business and it's goals. We can package services as well like social media management with Chat bots / ads / tracked through Google Analytics and more. All of it will be determined based on our strategy meetings with proposals to meet your goals.
Chat Bots / AI
Engage with customers through Chat Bots
One of the latest tools to engage with customers is Chat bots which uses AI for some automated responses to common inquiries to help direct customers through the sales funnel. It also monitors for keywords to trigger other features including notifying admins when a customer is ready to engage directly.
This is the hottest tool in marketing tech as it provides flexible & customizable processes to capture leads, educate your audience, provide customer service and generate conversions. By empowering your customers to engage at their own speed, you build trust while providing customer service which leads to long term customers.
See it in action! Click the button below to launch your messenger and see my bot in action.You can also use the message button in the lower right hand of the page.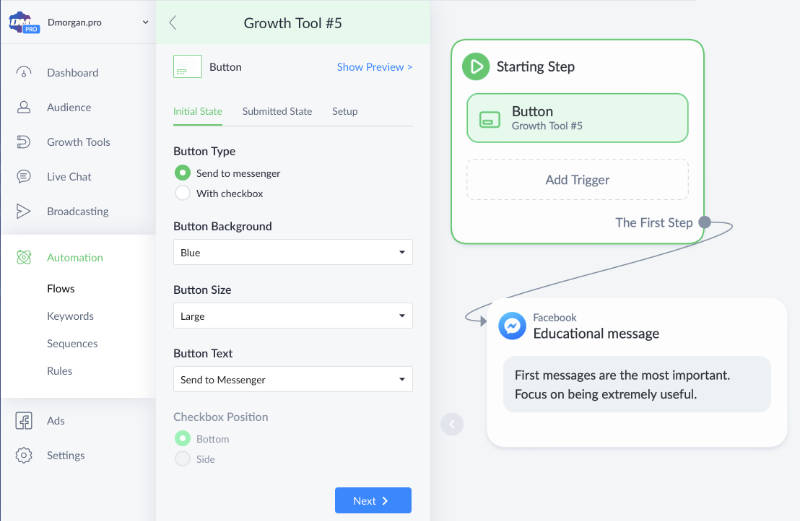 Let's build your custom strategy!
To be truly effective on social media marketing, there is no one size fits all solution. While we have outlined some basic offerings which work as a great starting point for most clients, it takes sitting down with you to discuss your goals and understand your product and services in order to build a functional strategy. It also takes data, which we provide through detailed KPI reporting, to make adjustments as we continue to optimize and improve your strategy and campaigns.
While you will see some early results, it is a process that will build momentum over time. If you are ready to discuss some ideas and get started, fill out the form below and let's schedule a meeting.