What is Local SEO?
Local SEO is a search engine optimization strategy, hand-crafted to each business, that helps your business be more visible in local search results on not just Google, but also Maps and "near me" searches.
For any brick and mortar location as well as service companies working a regional area, you'll need to make sure that you're being found in the 3-pack or organic local listings. Your potential customers are generating web traffic over 50% of the time from a mobile device and a large portion of that is location related. If you are not working strategically to ensure you are being seen and found, then your competitors owe you a huge thank you - if only they could find your number to call you.
"On the second page of Google!"
Hopefully you get the point, but are you ready to do something about it in regards to your business?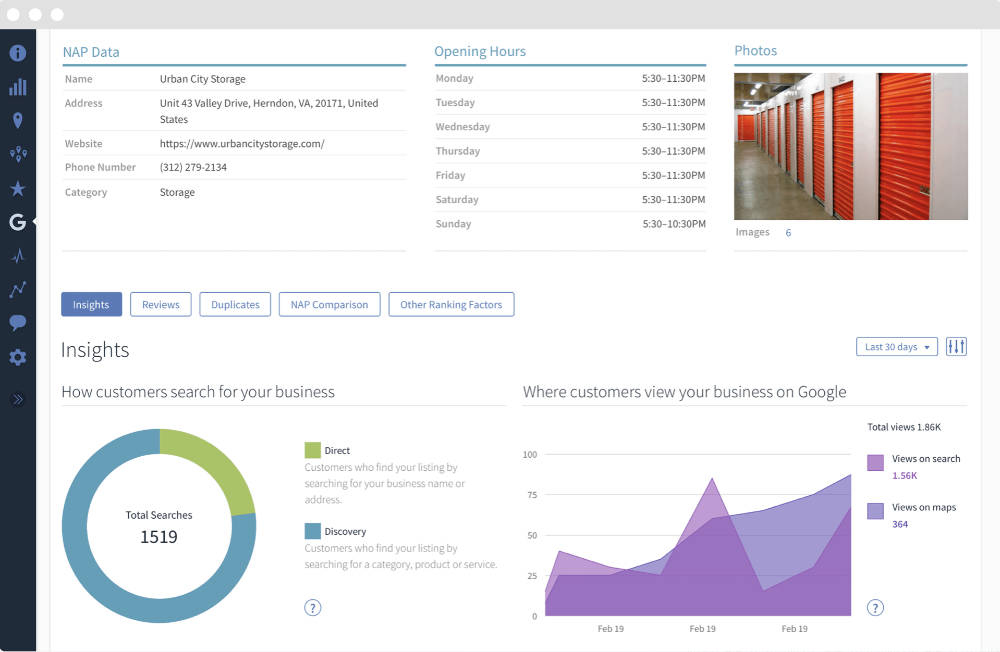 Google My Business
Cornerstone of Local SEO
Everything starts with your Google My Business (GMB) listing and we will work to optimize your listing, connect it to insights on how customers are interacting with it, find the best categories to associate with your business, and compare where you sit among your competitors as well as in relation to the Google SEO 3-Pack.
Extending from this listing are other key areas such as citations, reputation management, and reviews. We cover that as well as ensuring you are added to aggregators and push your listing consistently to all critical and niche listings. We will work with all areas to help you rank well in "near me" searches so your customers find you easily and you can grow your business.
Local Search Audit
Everything starts here
Our first step is always to run a Local Search Audit where we look at over 300 data points to get a good view of where you are now. From that data, we can access areas for improvement and after a discovery call with you, we can prioritize our next steps in working towards improving your Local SEO presence.
We look at a variety of areas including comparing national versus local rankings, social channels, Link Authority, GMB data, Reviews and ratings and more. Rankings focus on critical search engines which feed in to voice searches commonly used for mobile near me searches to keep you relevant as technology changes.
This is a free audit offered to you so you can see not only where you stand now, but it shows the data we have to work with and how hard we will be working to help improve your positioning. You will get updated reports along the way as well to measure your results.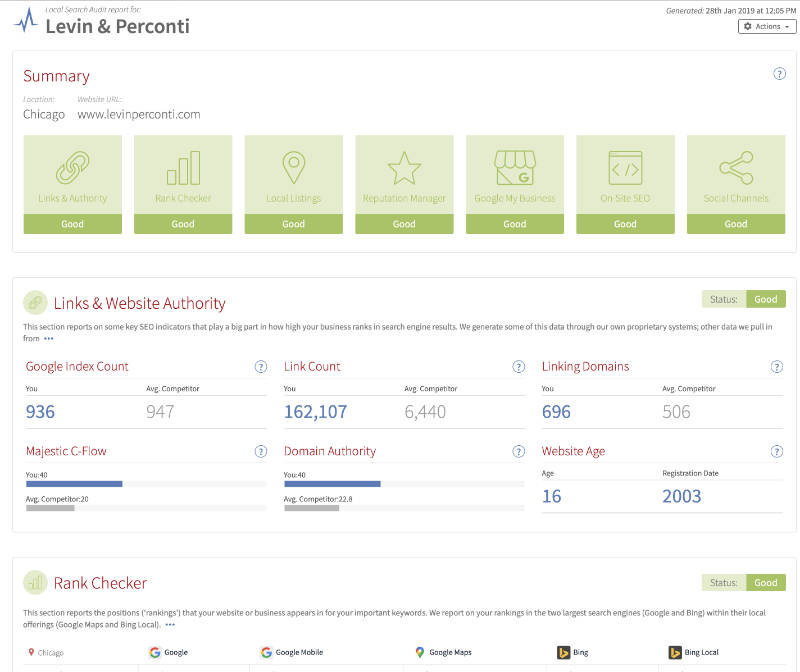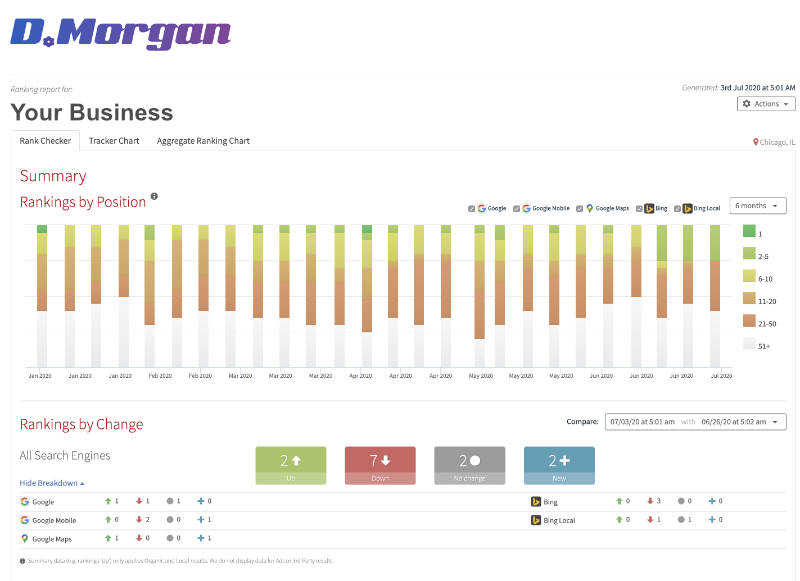 Rank Checker
Monitor your Improvement
After our Audit, we will work with you to identify strategic keywords and groups that you want to, and should be, ranking for.
Using the Rank checker, we can monitor those results and measure them between natural and local SEO across platforms to measure your improvement. We differentiate your ranking in Mobile Organic, Mobile, Local Pack as well as maps and report on rankings at a City or Post code level.
We also compare your results against competitors to give you an edge against them. We provide regular reporting to you and on a quarterly basis, we schedule a review where we can discuss your results and make strategic adjustments if they are needed.
Citation Builder & Tracker
You Own your listings
Citations are a critical component to being listed well in engines such as Bing, Yelp, Apple Maps, Foursquare and others. Considering Bing, GMB, and Apple Maps also power Voice search which is ever increasing for mobile search, the value of citations only increases even more.
We will work to clean up existing listings to ensure your name, address, phone number (NAP) and similar details are accurate and consistent across your listings. An inaccurate listing would hurt your local SEO! We can also work to identify key listings, including niche listings around your business, and submit your data to grow your listing presence.
Our reporting tools will provide you insight on your active listings so we can help manage their quality as well as reporting on competitor's citation so we can know where we might want to go next. With our service you get 15 NAP listings included every 6 months to help you expand your listings.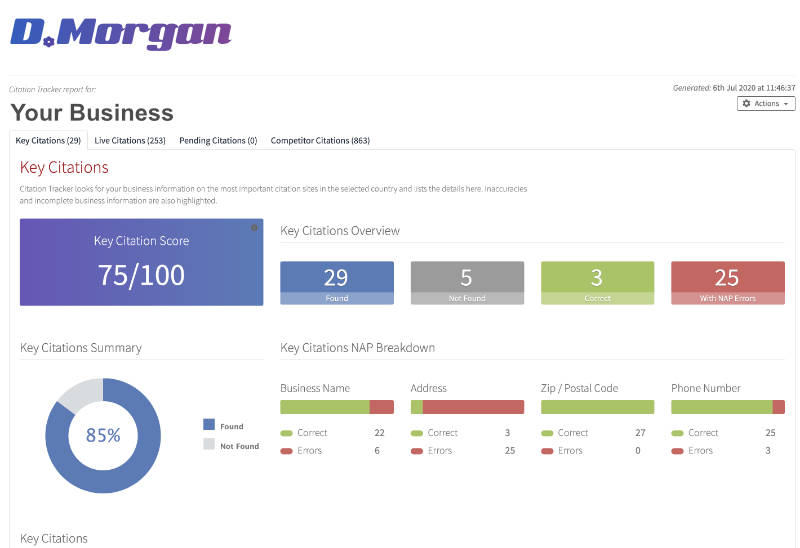 Ready To Get Started?
Complete the quick form below and let me know a little about what you want to start on first.
Then we can schedule a discovery call or a demo.