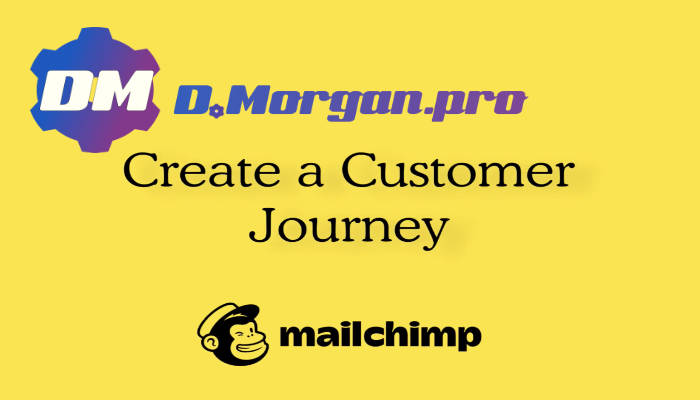 Mailchimp - Customer Journeys
Due to the API integration with our CMS, we lean on Mailchimp to power the email marketing for our customers. While the free plan offers amazing email marketing tools for you to 2000 contacts, it has been limited in the automation side of things and other competitors like Active Campaign have risen to fit the gaps. Now, however, Mailchimp has replaced their previous automations with a new service they call "Customer Journeys".
Branded in a way to help small business owners better understand the feature, it is a powerful new automation tool that helps businesses build intelligent automated email sequences to better engage with their customers. While there are still a few "Starting Points" that are coming soon, the listed features provide strong competition to other platforms. As I mentioned before, Active Campaign has often filled this spot for those who wanted a little more power and were willing to pay a small monthly fee to upgrade their email marketing. Mailchimp asks the same from their customers in that you need to upgrade to at least a Standard paid plan to unlock the power of these Journey automations. Considering that before, you had to move your list and segments to another platform and still pay, the cost is competitive and reasonable and well worth it to simply upgrade your starter platform with new features.
If you ere interested in checking out the new feature, even users on a free plan can jump in and build an automation. Using the editing tools, you can experiment and build out powerful automations for your customers with delays, if/else statements, and various branches to offer your customers an improved email experience, sending content that is relative without abusing their inbox. The only limitation is that you can not turn it on prior to upgrading. But this was an excellent decision on behalf of Mailchimp as it allows free users to see first hand what its possible.
I thought about creating a custom recorded walk through but their initial video does a pretty good job so I have included that below. I will point out though, that using our CMS, any web form can be used to kick off a starting point on a customer journey so that customers then get a series of emails customize based on their interactions. By simply using the form builder to add them to an email list, our API will push their information over to Mailchimp. Once they use the automated email to verify their subscription, it will trigger the journey and away you go!
We are working now on a full Mailchimp Email Marketing course that will be free to all customers using our CRM. It will be complete in covering how to set up and use Mailchimp including the new customer journeys. Until then though, take a few minutes to check out Mailchimp's introductory video on the new Customer Journey feature. It's a big step forward in empowering your marketing automation efforts.
---
All Categories
---
All Tags
---
By Month