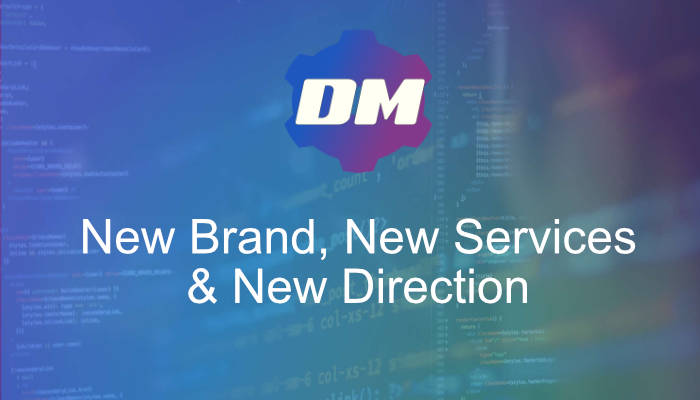 Welcome to Dmorgan.pro
Welcome to Dmorgan.pro. For nearly 20 years I have been working as a freelancer doing web work and more for a wide range of clients and all of that work was under FONdesigns. That name came from my previous business which was a paintball pro shop and international news website called Force Of Nature (FoN). Having started in web development to support my own business, I knew first hand what a business owner's concerns were and how I had to make the website work for my business. At its peak, my website was attracting over 10,000 visitors a day and viewed by people all over the globe. To get there, I took a few bumps and bruises but I learned a lot that I now pass on to my customers.
Through the years, I have supported other business owners in building websites on a CMS that combined critical tools to help them centralize while also providing the tools to build applications and features that supported their business. This enabled them to interact with their customers, build their brand, and convert customers in to advocates. While supporting those goals, I expanded from just the site builds to also helping them understand marketing channels, which ones would align with their goals, and how best to engage.
Through the consistent goal of trying to help businesses succeed and grow through their digital tools, I had to always keep up with the latest technologies and tools. Thankfully I have a passion for learning as the technology is constantly evolving but having worked in it for so long, I find it easier to forge through the weeds, ignore the shiny objects, and find the value add to focus my learning objectives.
"(help businesses) ...interact with their customers, build their brand, and convert customers in to advocates"
So much has changed, including the primary tools I build on, that I thought it was time for a fresh start, a new brand, and a more concentrated focus. So I set out to launch Dmorgan.pro. As I have always strived to be "that guy" that people can turn to, I felt the name said it all. While I do have a team to help me, as I have grown beyond what I can do part time, the new agency is born with a focus on providing the tools, knowledge and resources to help businesses succeed online.
I know we can't be all things to all people, so we try to start with a discovery call to make sure we are a good fit. This allows us to understand the priorities and goals of our customers to make sure we can provide excellent value for them in obtaining those goals by partnering with us. Sometimes, we learn that we are not the best fit so I understand it's ok to say no. Sometimes, it may be a yes, but just not right now. All scenarios are acceptable as our long term goals are to build partnerships with our clients. We view their success as our own.
Our new CMS platform has been the catalyst for the relaunch. As a cutting edge headless CMS tool, it provides us a great foundation for our clients. We have also partnered with a few other tools that either integrate through APIs or work well as a companion tool. We have packaged them all in a way to provide complete web and marketing solutions for our clients. While all customers may not need all solutions, we can easily build a custom solution that helps them today, while providing them room to grow into other solutions when they are ready.
So now that you know a little more about us, take a moment to contact us and let us know how we may be able to help you. Let's schedule a discovery call and see if we can help you take your business to the next level.
---
All Categories
---
All Tags
---
By Month